5 EXCEPTIONAL CHALETS FOR YOUR SUMMER HOLIDAY IN THE MOUNTAINS
Decision made, this summer 2021, a holiday in the alpine mountains and what a great decision! Fresh air, wide open spaces, "enjoying nature", aquatic or mountain activities and all in a breath taking setting: you have made the right choice!
We'll help you choose the chalet that will make your 2021 summer holiday an exceptional one.
Le Chalet Ubud: An exotic Balinese experience without leaving France this summer 2021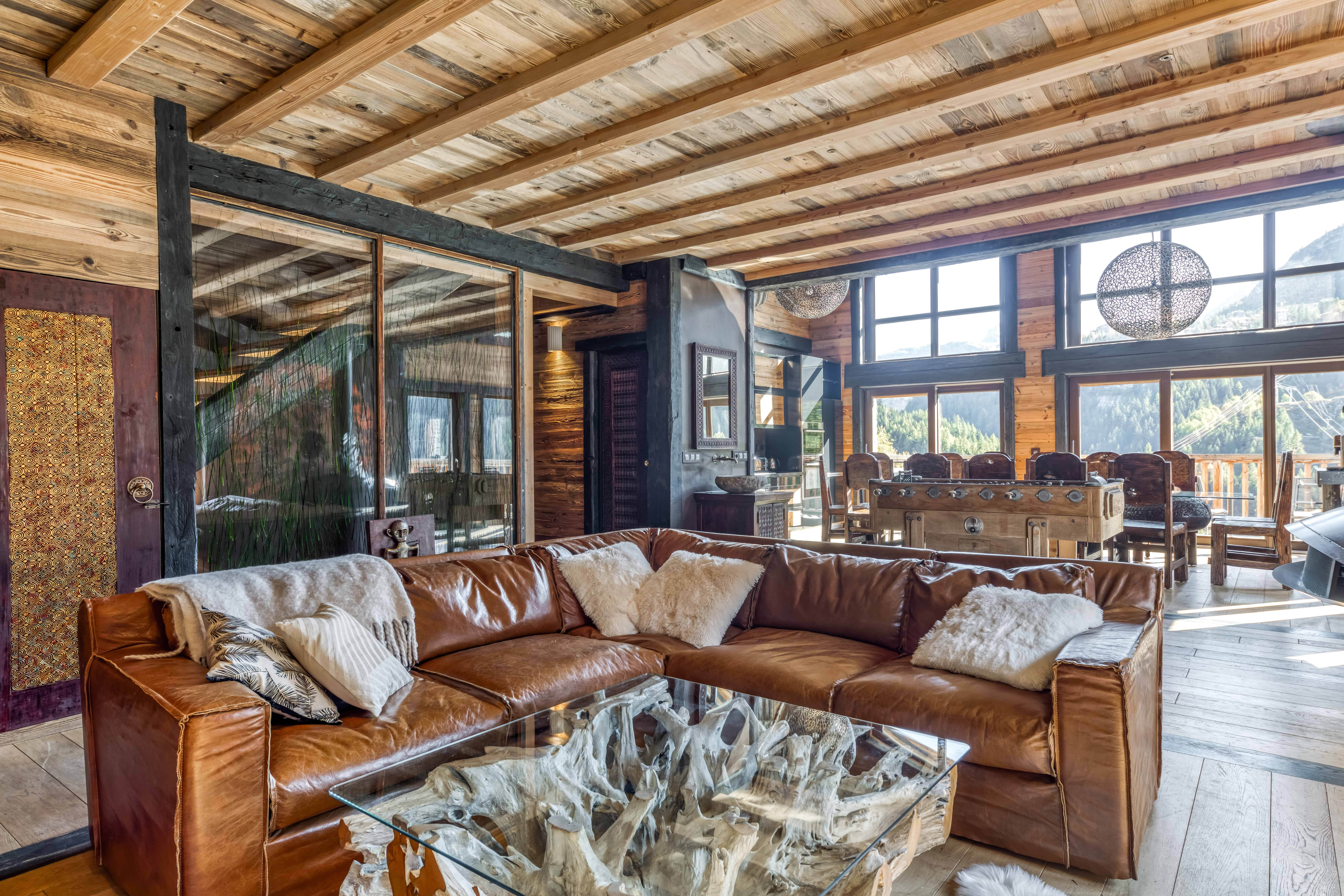 Although 2021 will not be the year for overseas travel, we invite you to make up for it by embarking towards Tignes Les Brévières for an experience almost like you're in Bali itself!
The ravishing interior of Chalet Ubud will amaze you, it offers a natural setting in the middle of … nature! Wooden or stone bathtubs, sculpted wild animals (we promise, they are harmless!) And huge picture windows allowing you to fully enjoy the beauty views of the sunny mountains.
Like Bali, Chalet Ubud is a temple of relaxation. You'll be able to relax in the jacuzzi on your terrace whilst enjoying the splendid views of the mountains.
Are you traveling with the family? Your young children will love the kids corner with hopscotch, games and drawing, For both adults and older children you'll be able to challenge each other at the table football.
Chalet Quézac: luxury and tradition at the service of conviviality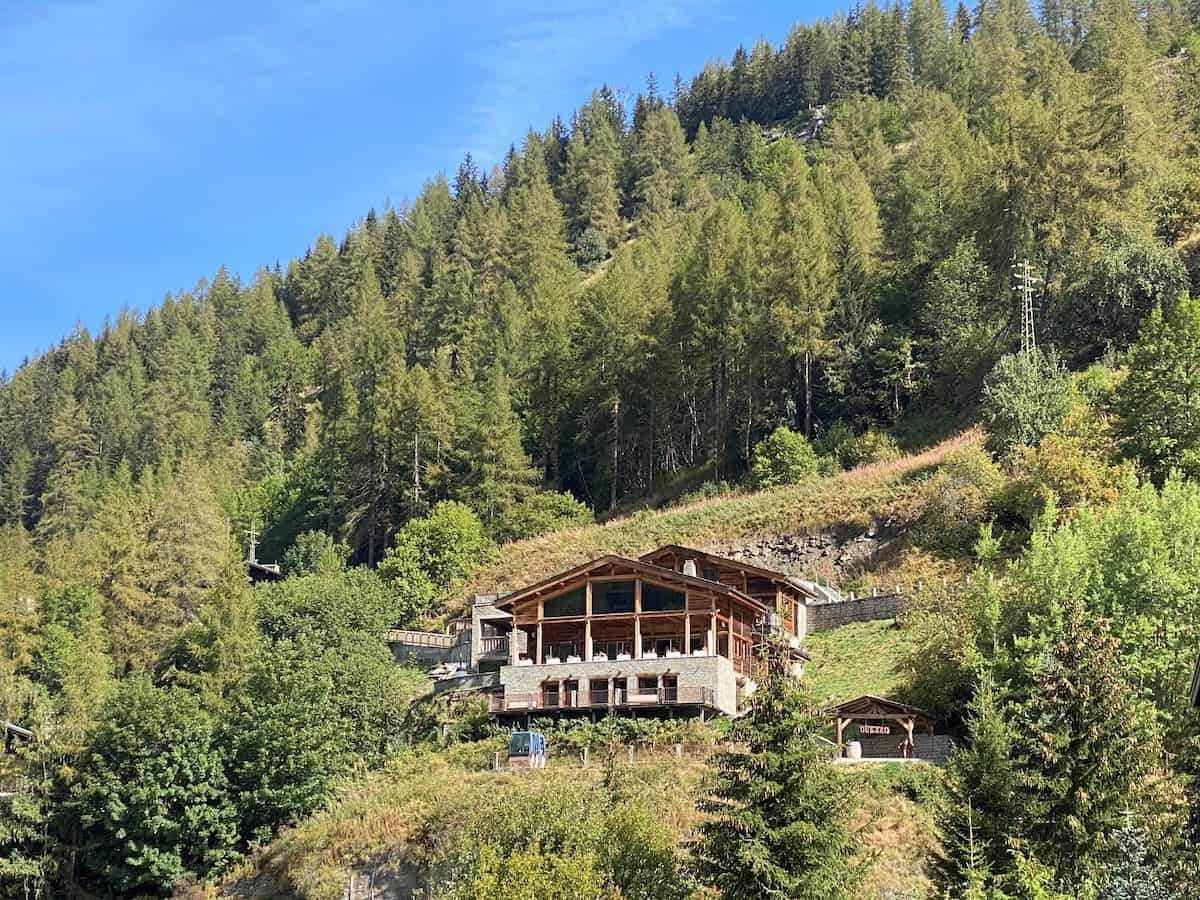 Chalet Quézac has everything you need to make your 2021 summer holiday with your tribe unforgettable.
Fancy a barbecue with family or friends in the heart of the mountains? Come and enjoy its majestic terrace, you will be captivated by the splendid surroundings.
Equally the interior of Chalet Quézac is also the playground for gourmets with its excellently equipped kitchen and its wine cellar allowing the optimal storage conditions for the best bottles wines. Alternatively, treat yourself to your favourite cocktail and challenge your loved ones to a game of billiards.
In the heart of Tignes les Brévières, Chalet Quézac offers you an ideal starting point for all the activities the Alps has to offer, not to mention the breath taking views of an alpine summer.
The Chalet Merveilles opens its ski lifts just for you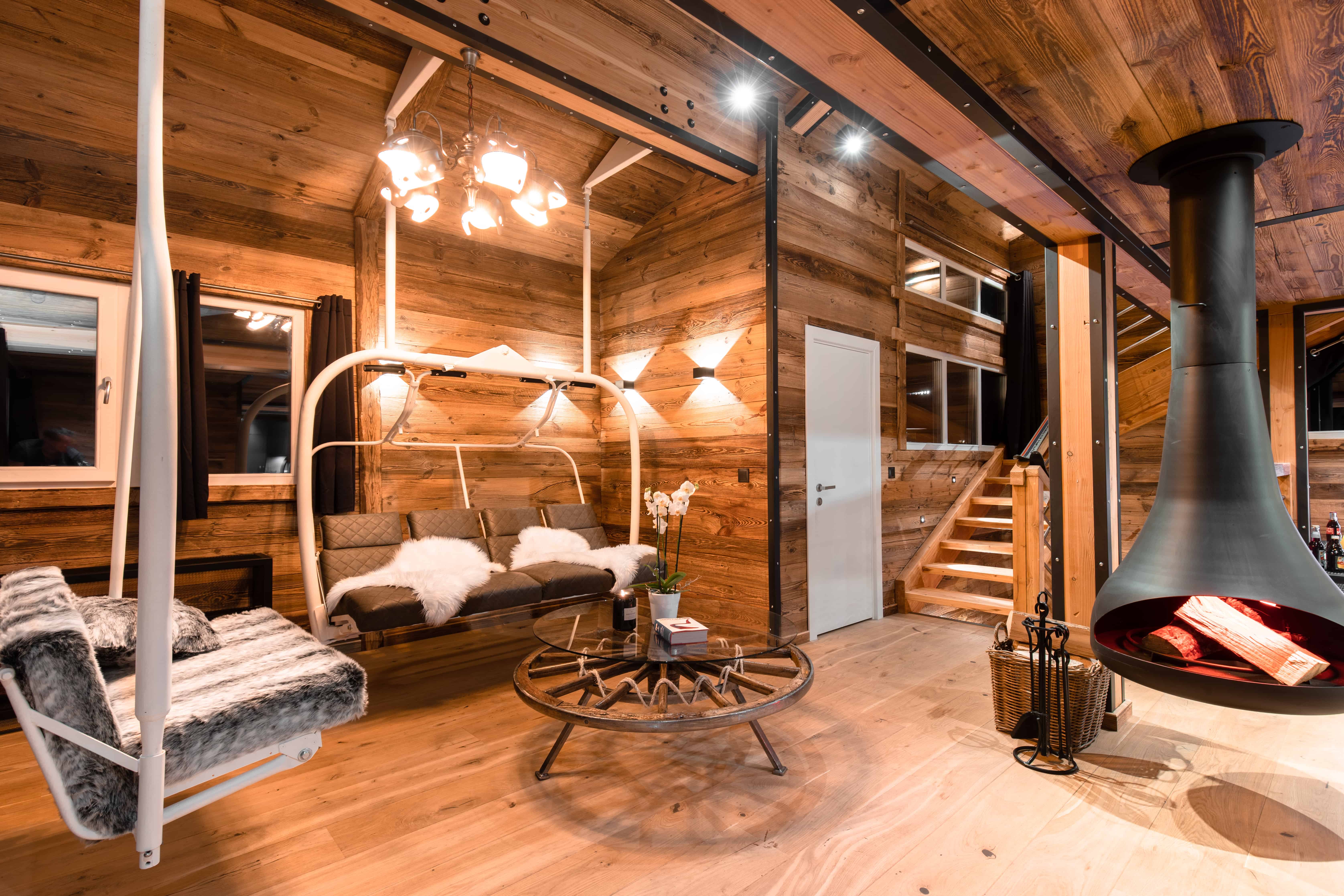 Disappointingly 2021 has not allowed you to enjoy alpine skiing as you would have liked, however you can reminisce with friends and family whilst swinging on our living room chair lifts.
Chalet Merveilles gives you the pure essence of the Alps with animal skins, chairlifts and gondolas in your chalet. Chalet Merveilles marvellously combines luxury and mountain vibes allowing you to embrace the alpine fun during your summer vacation 2021.
Whats your preference, a relaxing atmosphere with a jacuzzi, sauna or swimming pool alternatively a fun filled time with a billiards table and retro-looking jukebox? Chalet Merveilles has something for everyone catering to whole groups needs.
Chalet Babylon: This is not a movie, but a beautiful reality!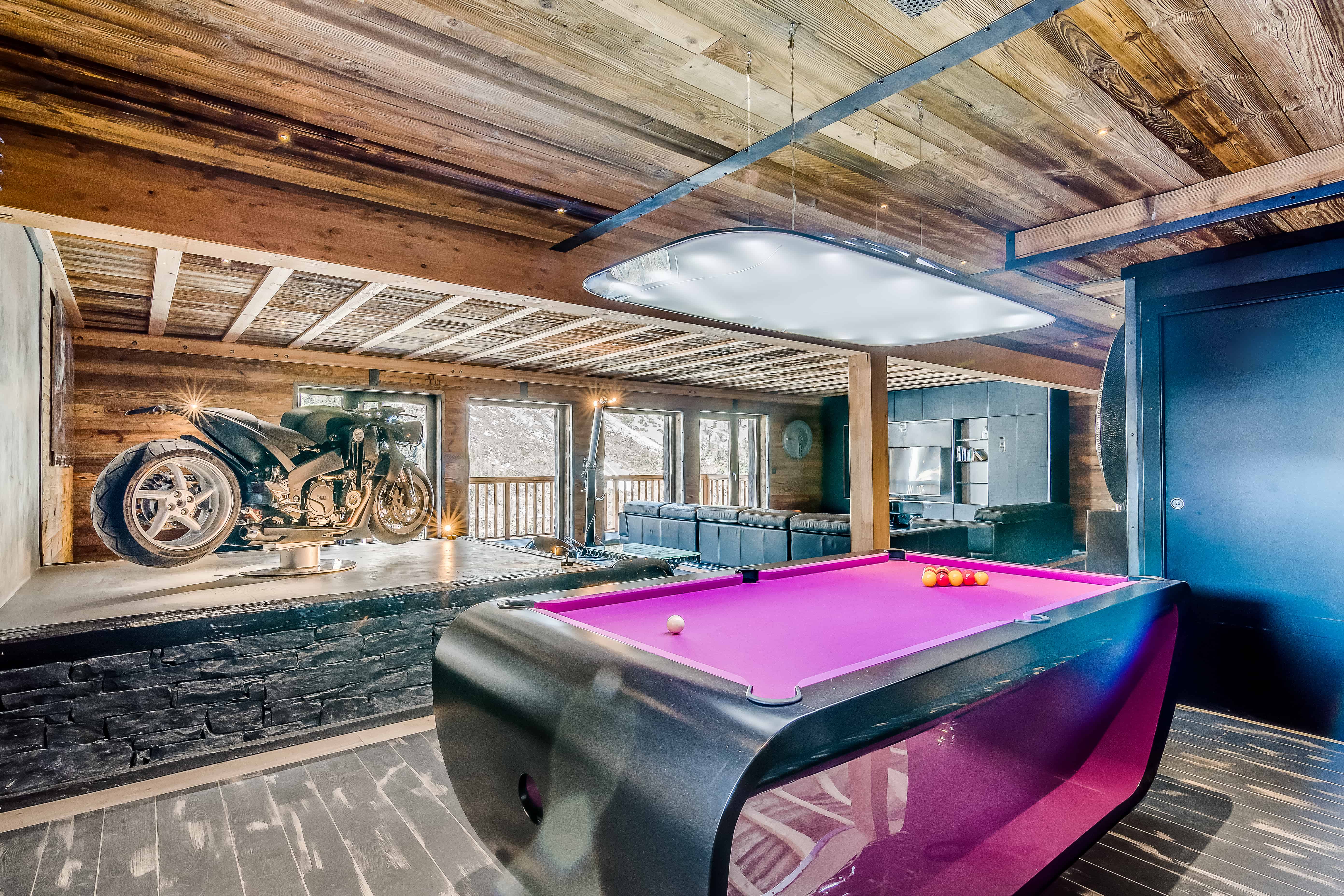 Bikers, riders or film buffs you will find yourself lost in the unique decoration of Chalet Babylon. Fact: the centrepiece of the chalet is the motorcycle Vin Diesel rode in the film Babylon!
After your day on your motorbike cruising mountain roads or after a day's exploring the Tignes Mountains, enjoy a drink in your private bar whilst enjoying your terrace and its jacuzzi this summer.
Enjoy a movie night in the evening like you're at the cinema with friends or family and melt into our large leather sofas, whilst the little ones can have fun in the dedicated Kid's Area.
Chalet Tango: Relaxation and fun this summer in the mountains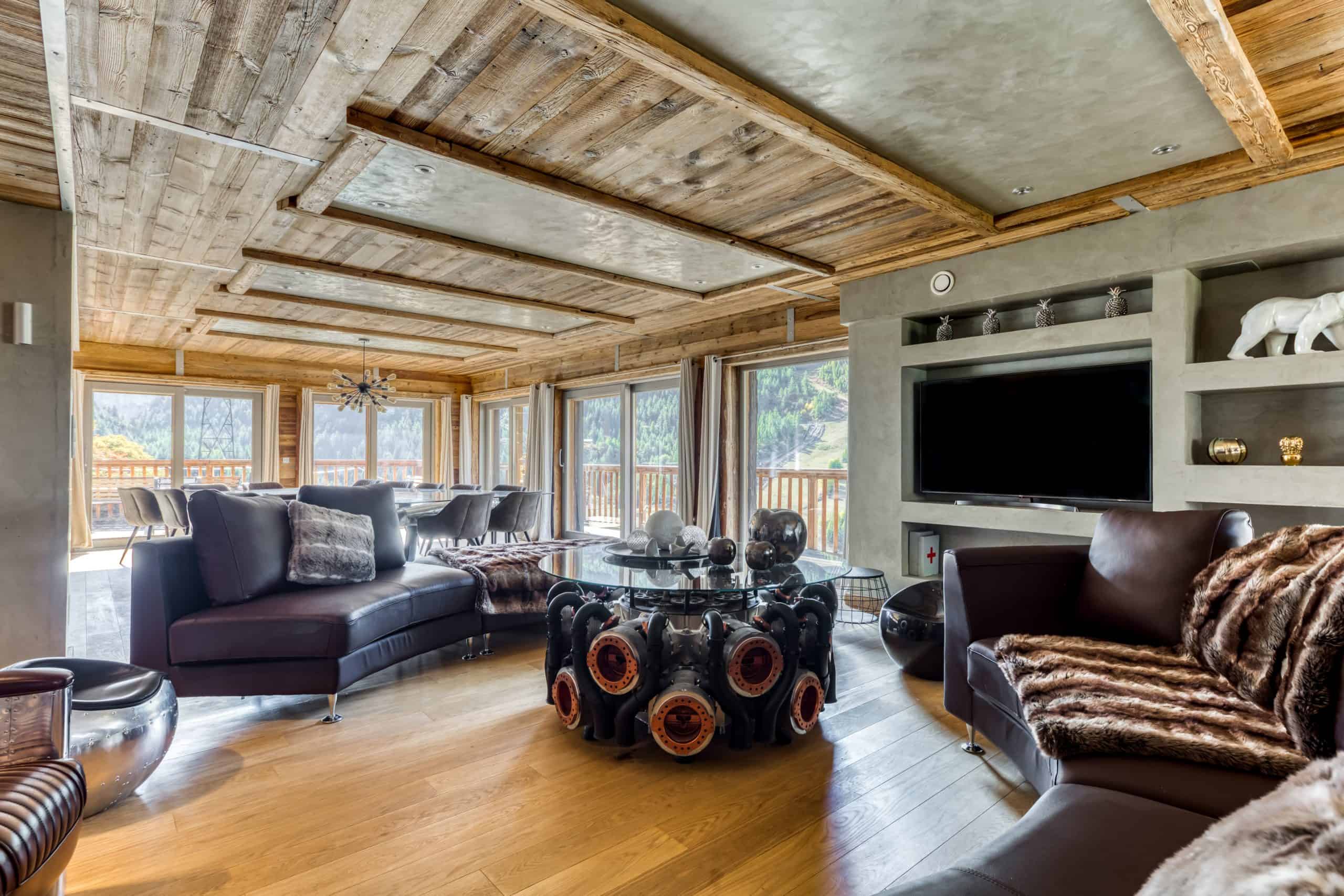 Chalet Tango has everything you need to enjoy your mountain holiday this summer 2021. In a decor inspired by the aviation world, Chalet Tango is a great combination of relaxation and adventure!
Private sauna and hammam, jacuzzi on the terrace: you have deserved this holiday, take advantage of it!
Want to have fun? Gather around the ping pong table for a tournament, conveniently located next to the bar! Alternatively, battle it out over the table football or billiards during the summer evenings in Tignes.
Want to find the right summer alpine holiday in one of our luxury chalets?
Book your stay in one of our chalets in Tignes. Contact one of our advisors for more information!