TIGNES LES BRÉVIÈRES: A TRADITIONAL VILLAGE WITHIN THE RESORT
Whether you want to be a downhill racer, work on your farniente or enjoy the sweetness of summer, Tignes Les Brévières is the dream location. Situated at the foot of the slopes in one of Europe's most beautiful ski domains, Tignes Les Brévières is also the starting point for a multitude of outdoor activities.
In the heart of the village, you'll discover an authentic mountain atmosphere, with typical Alpine chalets, friendly bars and restaurants. And all around, vast expanses of forest. Take our word for it, a stay in Les Brévières is sure to recharge your batteries.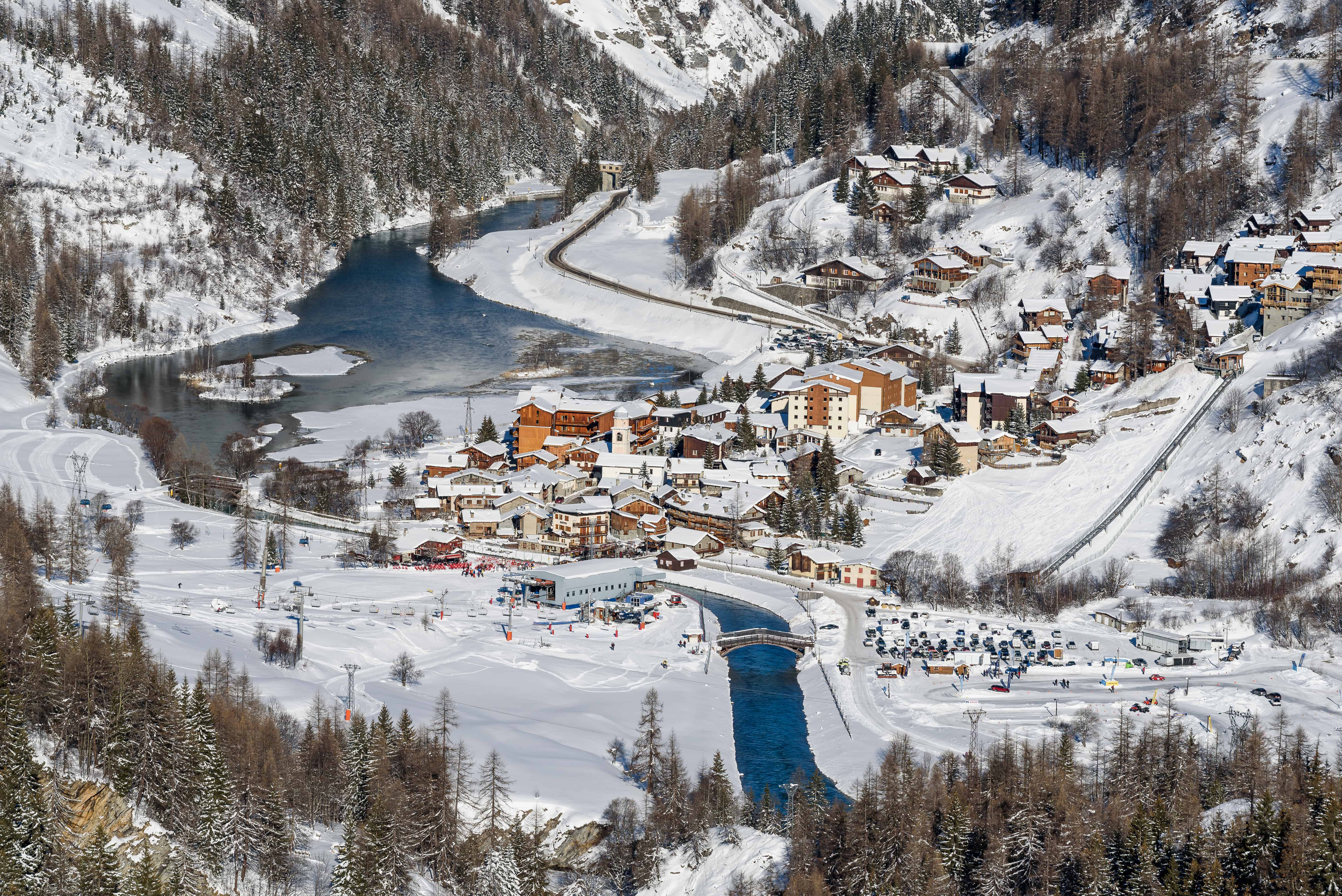 Tignes – a prime location

At Les Brévières, you can enjoy an exceptional natural setting, the charm of an authentic village and the proximity of all the resort's activities. Everything has been thought of to make your holidays easier, and to ensure that you and your little ones have an unforgettable time.

All of the activities close at hand
Located at 1550 metres, at the foot of the ski lifts, Tignes les Brévières is connected by chairlifts and high-speed ski lifts to the entire Tignes Val d'Isère domain. In a few minutes, you are in the heart of the most beautiful "snow-guaranteed" resort in France, of international renown! Its 300 km of slopes crown stunning views, making it an essential leg on the World Cup circuit.
To ski back to Les Brévières, you can choose between a gentle blue run that winds through magnificent fir trees, or take the mythical Sache run, one of the longest in the area. And for those whose day has already been tiring enough, there is always the possibility of returning in a few minutes by gondola.
You are also a 15 minute drive from Tignes le Lac, the bustling heart of the resort, and a quarter of an hour from Val d'Isère with its chic boutiques and lively night clubs. You're bound to enjoy it.

Peace and quiet in a natural setting
Les Brévières is THE nature resort in Tignes. An alpine village that has preserved its pretty stone and wood chalets, nestled in a vast wooded park. This is where the resort's tree run is located (connoisseurs take note), and Nordic skiing is popular here, among the larches and firs. In summer, you can enjoy walks in the shade, picnics on the banks of the Isère and hikes in the mountain pastures. And of course the many activities on offer nearby. A huge breath of fresh air.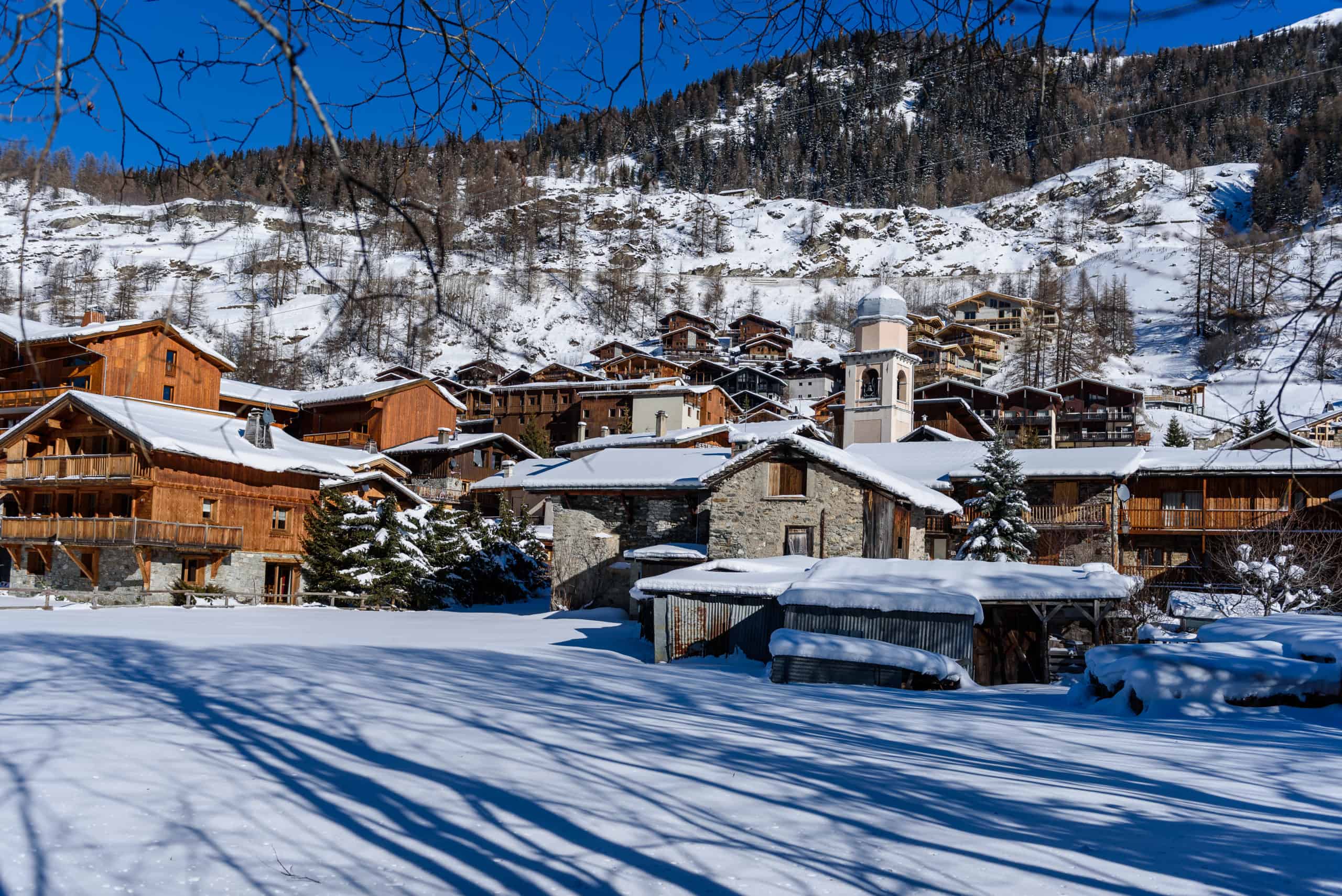 The traditional, lively village of Tignes

Tignes les Brévières is also a lively Savoie village, where the watchword is hospitality.

A wide range of friendly places
There are of course the local shops that make for a comfortable stay, but also a good choice of quality restaurants, where you can enjoy traditional local dishes in a prime setting. Among them is La Sachette, the oldest in the resort: a veritable institution created in 1893. It offers excellent local cuisine and you can take your time enjoying it on the large sunny terrace, facing the peaks.
Not far away, La Bouida – the "little cellar" in Tignard dialect – offers mountain specialities in a cosy setting of stone and wood. But there's also l'Armailly, a charming place where you can pick from a variety of cooking styles, washed down with something tasty from the extensive wine list. If Après-ski is your thing, you can enjoy a lovely hot chocolate or mulled wine in one of the village's many friendly bars. Party-goers can head for the Boot Room pub or the Moose for live DJs and musicians. Or hop on a shuttle bus to Val Claret, to check out the night clubs! There's something for all the family.

Festive events all year round
There is no shortage of events around Tignes les Brévières either. Whether it's the European slopestyle ski cup at the DC Park in Tignes, the Yeti race at Tignes le Lac, the big summer trail at altitude, the European Snow Pride or the Live by Francofolies Festival on the slopes: in Tignes Les Brévières you are just a few minutes away from all the resort's festive events.
Unusual outdoor activities

Are you looking for thrills or gentler pleasures? When it comes to activities, the choice is huge and varied. Here you are only a quarter of an hour away by car or shuttle from their different departure points: in the resort, everything is easily accessible and designed to make your holiday easier!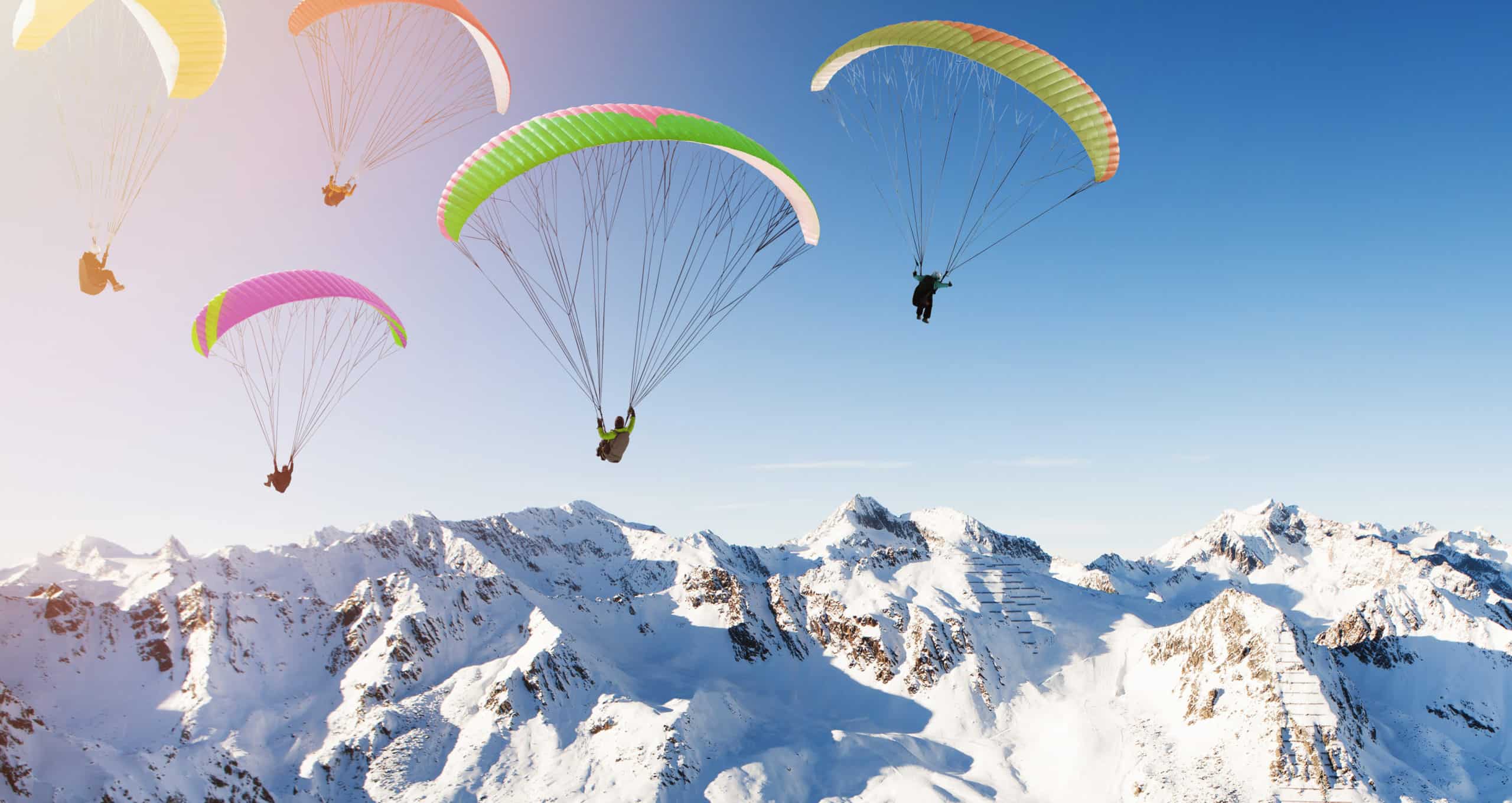 Unique activities for the grown-ups…
Sorry, did you say there's more to life than skiing? Right then, off we go for new adventures.
Not far from Tignes Les Brévières, you can fly like a bird above the mountains, in a paraglider or helicopter. Or give yourself a good shot of adrenaline on a Bun J Ride ramp. Dive under the frozen lake of Tignes le Lac. Climb an ice tower like a real mountaineer. Or travel through the forests on a dog sled and hike through breathtaking landscapes, winter or summer. There's no end to the magic in the Tignes Val d'Isère resorts and nature is all around!
You can even contemplate it at 3032 metres over a sunset dinner at the foot of the Grande Motte glacier. Or under the stars, during an unforgettable night-time torchlit descent, the longest in Europe.
… and those that are still growing
In Tignes Les Brévières, your little ones won't get left out. At the Piou-Piou kindergarten and at the Ecole de Ski Français (French Ski School), they can get an introduction to skiing from the age of 3 in the secure snow garden. From the age of 8, they can try snowboarding and cross country skiing, or even go out on snowshoes. A multitude of courses are on offer and the instructors take care of everything while you hurtle down the slopes. Your children will also have the chance to meet the sled dogs for a magical outing in the snow, to go tubbing down the slopes or to learn ice climbing. In Tignes Les Brévières you will even find an escape game and a children's playground. There's no time to be bored!
And of course, exceptional chalets

After a fun day in the great outdoors, more enjoyment awaits in your luxury chalet in Tignes. Whether in the bubbles of a jacuzzi, in the warmth of a private sauna or in front of the comforting flames of a fireplace: an evening in a chalet is always a moment of pure joy, especially in Tignes les Brévières. This is where the majority of our prestigious chalets are tucked away.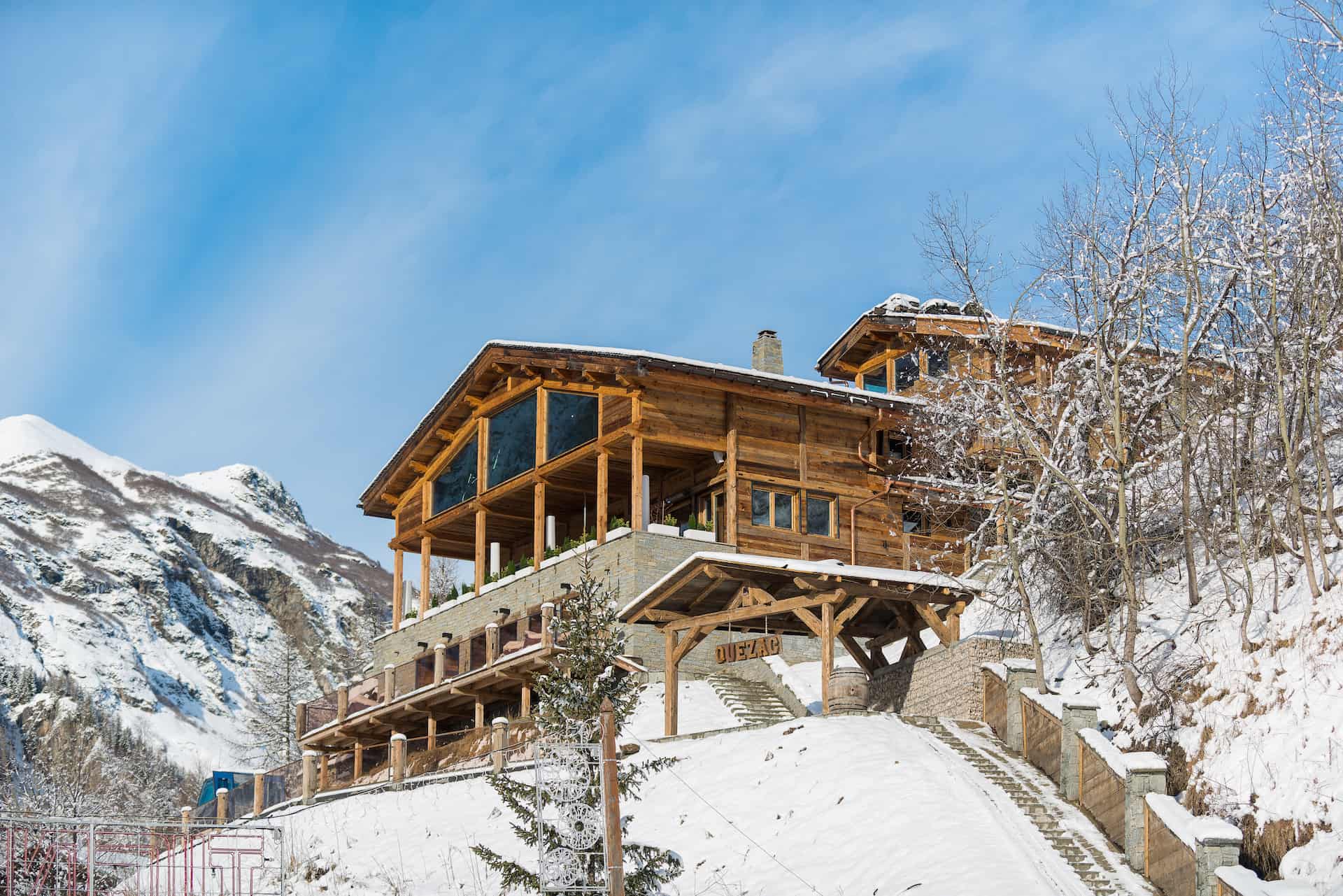 In the amazing Chalet Charlie you will be on cloud nine, and the Ubud Chalet will take you to the tropics. Chalet Raven will surprise you with its grandeur, while Chalet Sachette will take you on a journey through 400 years of history. Yes indeed: the historic luxury chalet in Tignes les Brévières is part of our collection.
With us, happiness is à la carte. Just like the services we provide: butler service, childcare, meals prepared by a chef, massages, ski hire… We take care of everything, and you just need to let yourself be taken care of!
By choosing Tignes les Brévières, you are picking an ace, and you'll have a winning hand for your ski holiday! Want to find out more about Tignes and its prestige chalets? Contact one of our advisors!