LOOKING FOR A UNIQUE CHALET IN TIGNES? HERE IS OUR SELECTION!
You like things that are new, fresh, or just different. You are attracted by places that are out of the ordinary. For your stay in the mountains, you're looking to rent an original or unusual chalet, and surprise those who are travelling with you. Look no further. You've come to the right place. Check out our top 3 unusual chalets in Tignes!
3/ Chalet Ubud, an unusual oasis in the heart of the Alps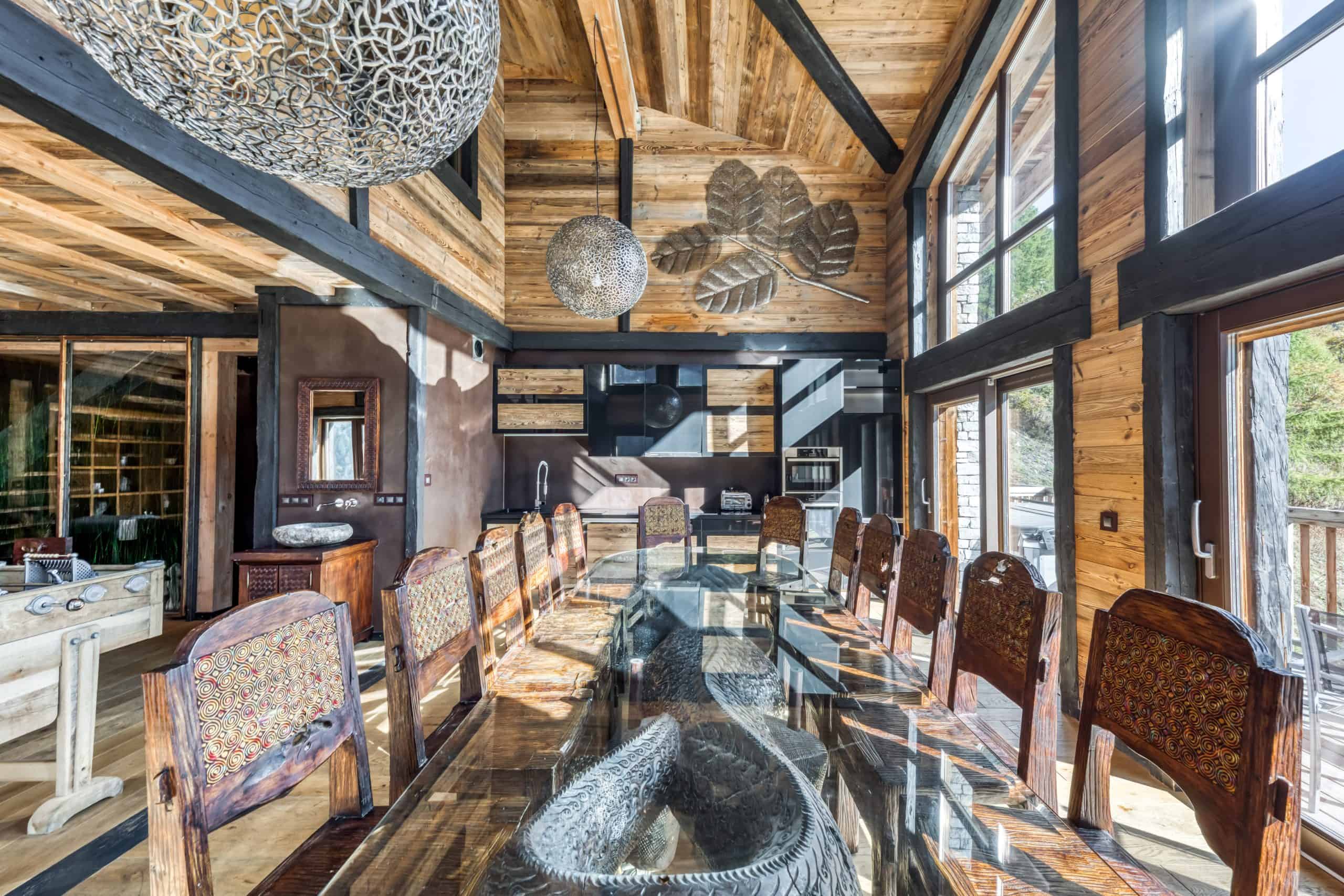 You're still wearing your moon boots, but you've just walked into an Indonesian oasis… that is the unique experience that this exceptional chalet has to offer. The relaxing warmth of the island of Bali has been relocated to Tignes just for you.
Exotic statuettes, carved wooden doors, Balinese table football, natural stone bathrooms… A double getaway contrasting snow-capped mountains and enchanted lagoons, for twice the enjoyment. And for the children, it's their own real live fairy tale.
See Chalet Ubud in detail.
2/ Chalet Banksy Tribute, a unique stay with a street art vibe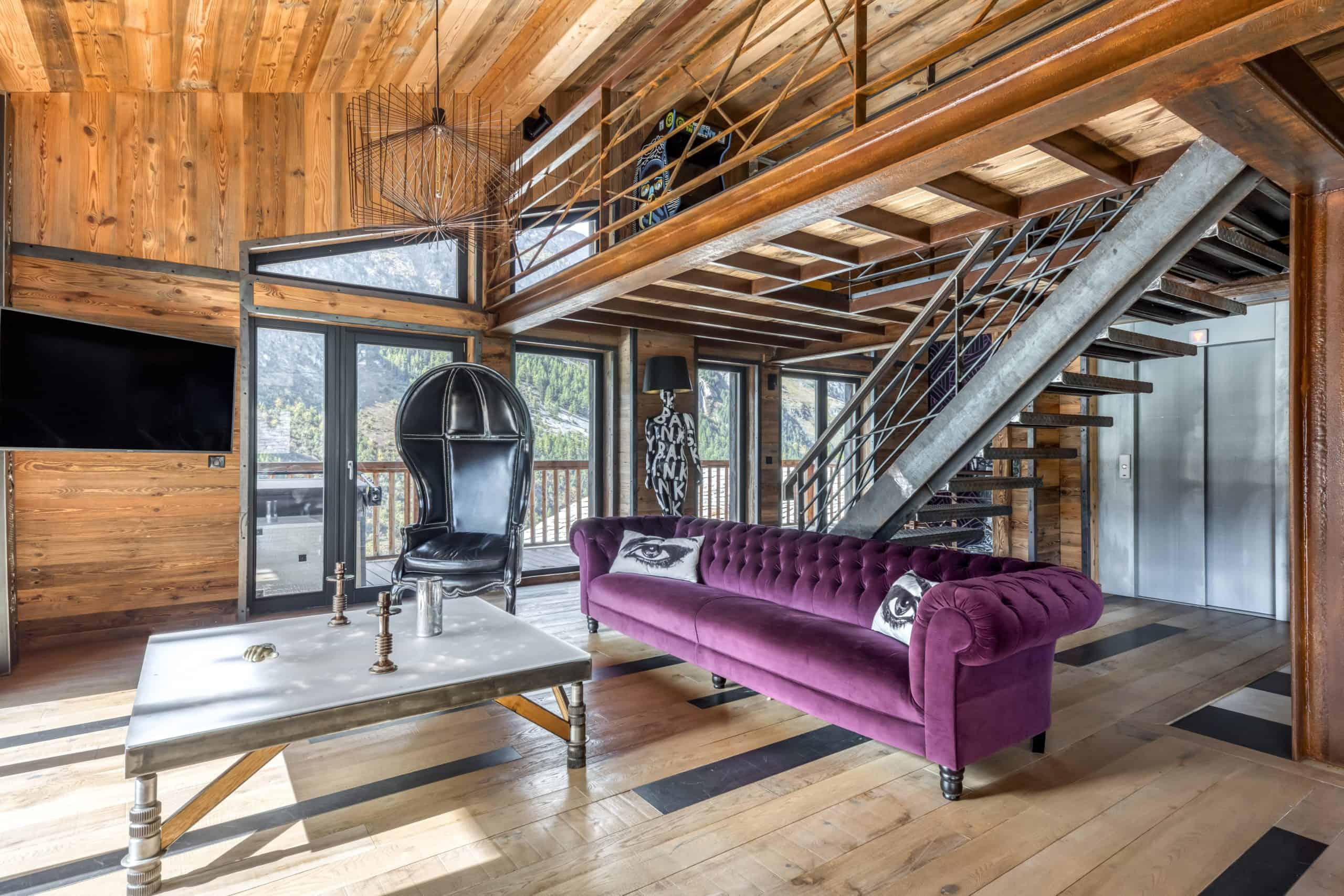 In this unusual chalet, each room is inspired by one of the much-discussed British artist's favourite cities. Reproductions of his work are dotted around the property, sometimes in unusual places. In the games room, there is a vintage arcade game and a life-size Stormtrooper to referee futuristic games of table football.
In the vast living room, with its original design, the mountain is the masterpiece as you look out of the bay windows. Guaranteed to stimulate the imagination and creativity of your guests!
See the chalet Banksy Tribute in detail.
1/ Chalet Charlie, last call to board the most unusual chalet in Tignes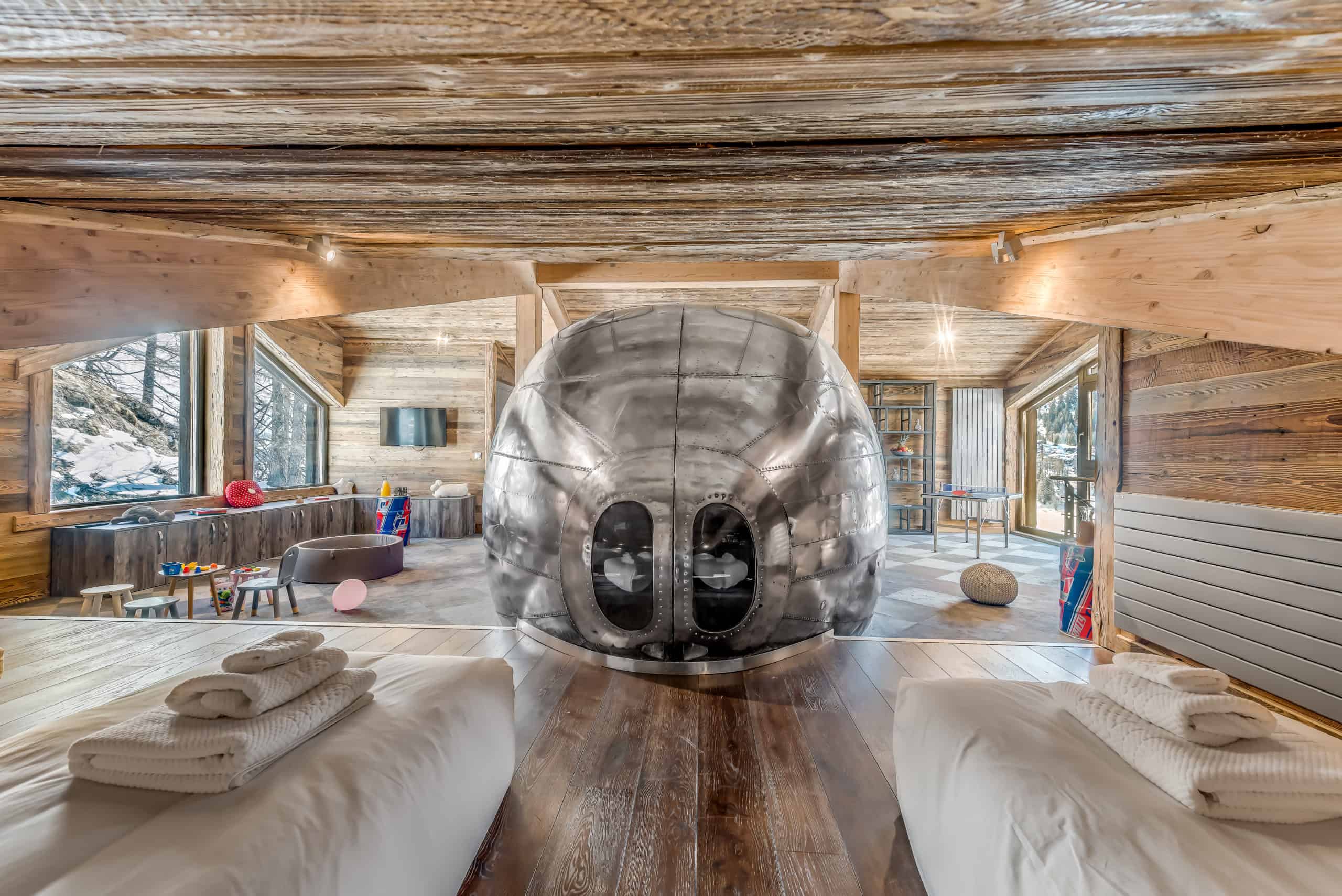 A product of the fertile imagination of Guerlain Chicherit, chalet Charlie is in keeping with the larger-than-life owner of the GCK rallycross team, and world freeride ski champion. This time his inspiration led him to track down a 1950s Nord Noratlas plane and incorporate elements of it into this extraordinary chalet in Tignes.
A coffee table made out of a wheel and landing gear, an arcade games room inside the fuselage, and other aviation references are to be found in the decor. Get ready for take-off, you'll be flying first class in an exceptional location.
Looking to rent an original or unusual chalet in Tignes? Contact one of our advisors to find out more!