THE 3 MOST BEAUTIFUL CHALETS WITH PRIVATE SPA IN TIGNES
Have you ever tried to picture what paradise looks like? A very serious study asked people to do just that, voting for the image that best depicted Nirvana for them. Topping the poll were a hammock beneath a Caribbean palm tree, and a spa.
Especially when the spa happens to be on the terrace of a luxury chalet overlooking the snow-covered peaks of Tignes… So if you're looking for seventh heaven this winter, why not choose your chalet rental with a private spa from our top 3?
3/ Banksy Tribute chalet: your private spa with a street art vibe!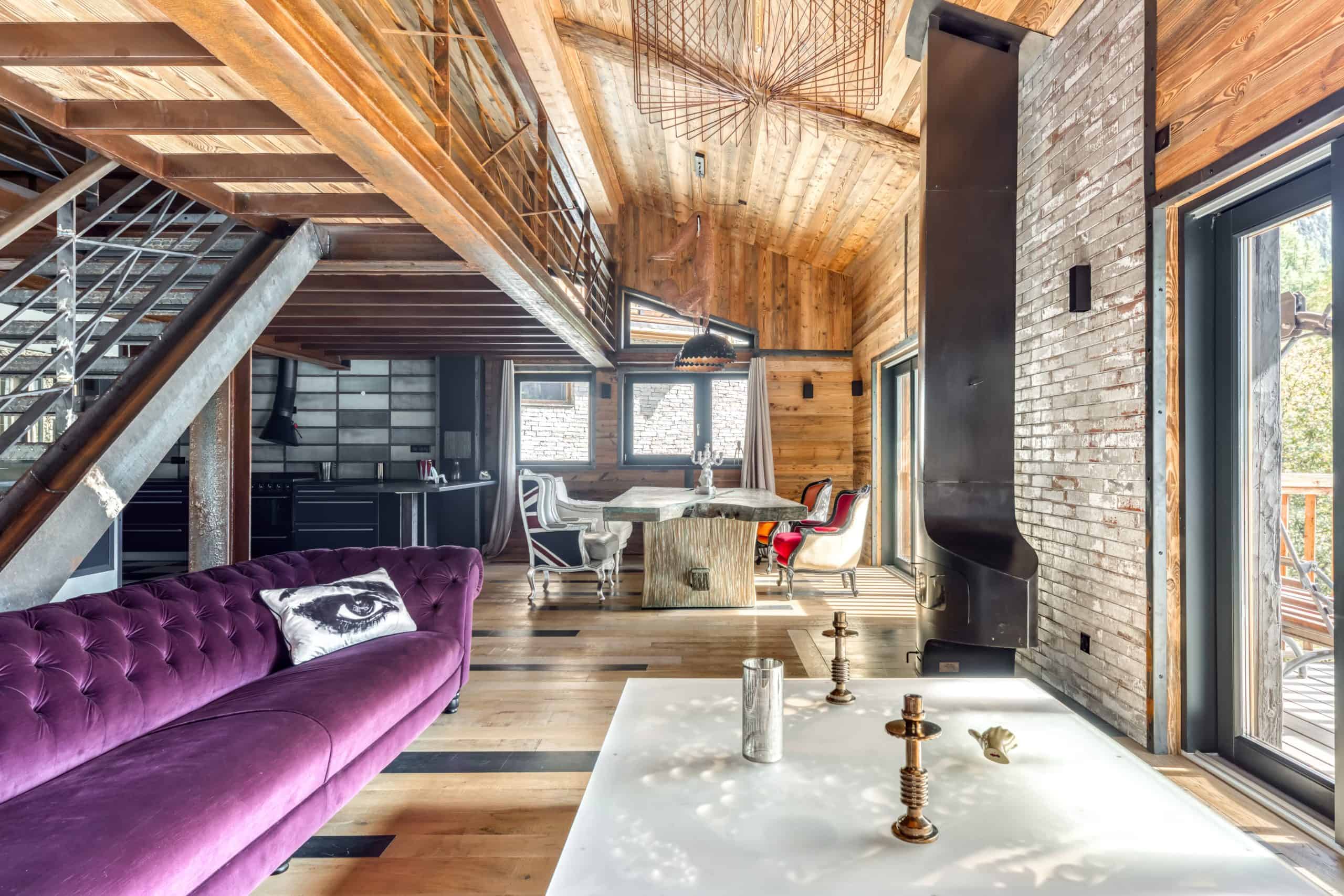 If you're into street art, or just interior design with a difference, the Banksy chalet in Tignes is right up your… well, street. As a tribute to the provocative British artist, reproductions of his works are dotted around the chalet to make your stay even more inspiring.
However, through the bay windows in the living room – unless of course you prefer to admire it from your private spa – the mountain is the original masterpiece. Gamers will also enjoy the futuristic table football and the Gotham City arcade game.
Take a look at the Banksy Tribute chalet in detail.
2/ Chalet Tango: a chalet with a spa where the sky's the limit for your holiday in Tignes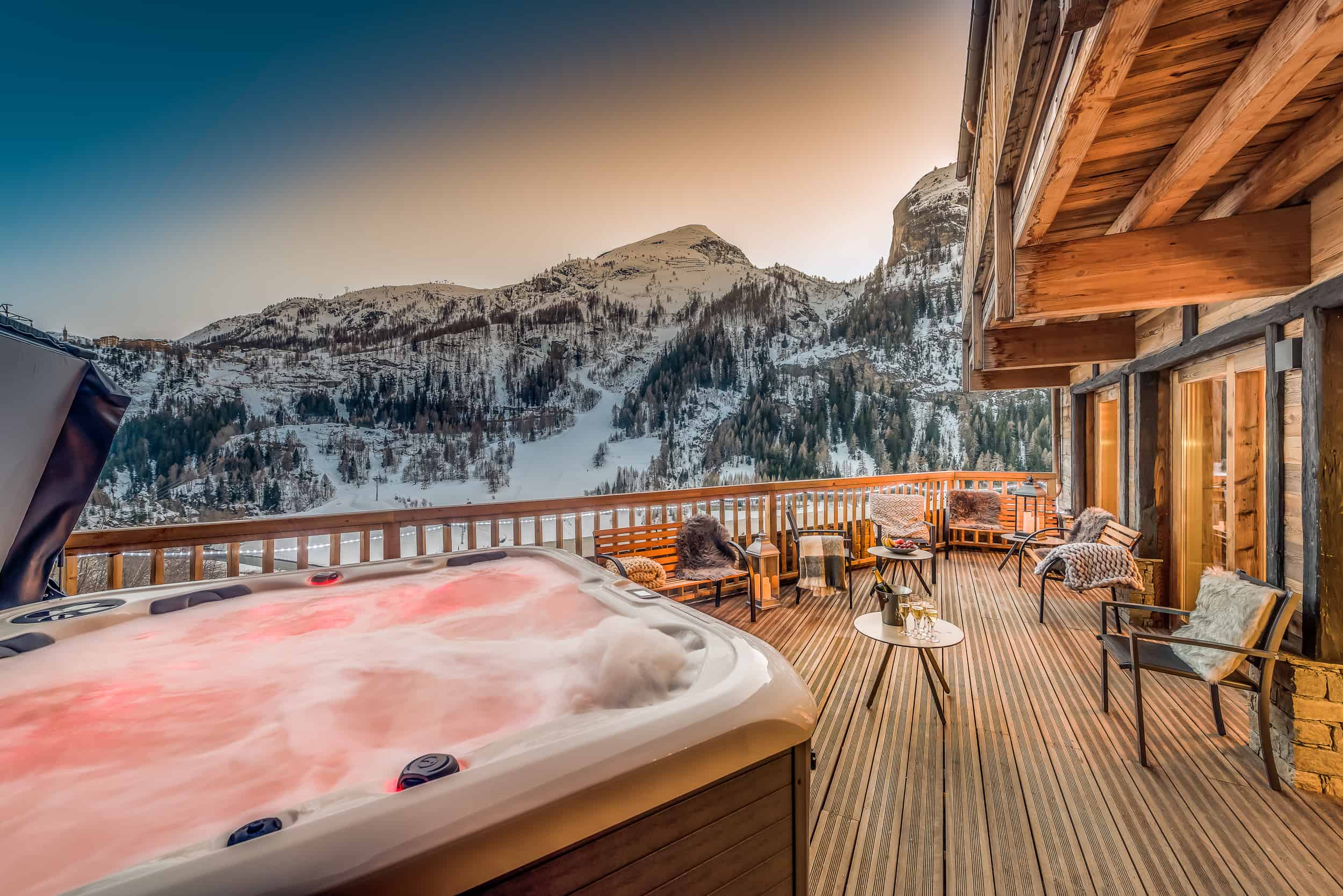 Get ready for take-off! This 'top-flight' chalet is all about escapism. Parts from a vintage plane feature in the decor, including an entire cockpit in the children's bedroom! It's pretty stunning!
As part of your in-flight entertainment there is a games room, a luxurious spa and a private spa facing the snowy peaks. So fasten your seat-belts, your destination is a family holiday with a difference.
Take a closer look at Chalet Tango.
1/ Chalet Raven: a gem of a chalet with a private spa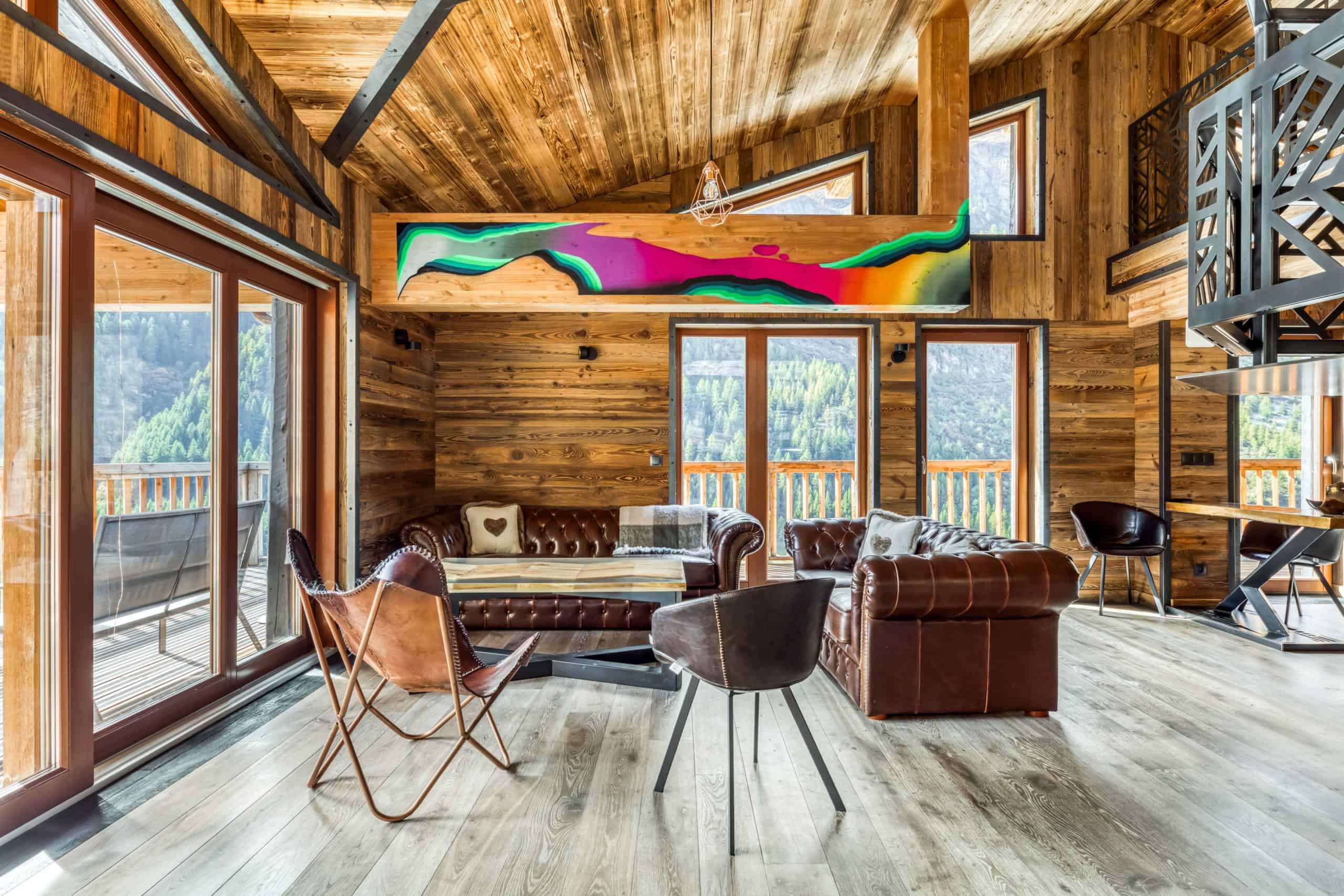 If you're looking for a luxury chalet in Tignes for your group, Chalet Raven is a must with its 7 double bedrooms + private bathrooms. In the low season you can also rent it by the room, for a romantic break! It includes a yoga studio, hammam, sauna, outdoor spa, pool table and private bar.
It has a modern and colourful feel thanks to graffiti created exclusively by a local art collective. The Raven chalet gets its name from one of the rarest diamonds in the world, with good reason.
Come and see the Raven chalet in detail.
Get in touch with one of our advisors to find out more about our chalets!