WHICH CHALET TO CHOOSE FOR A SKIING HOLIDAY WITH FRIENDS IN TIGNES, WINTER 2022 ?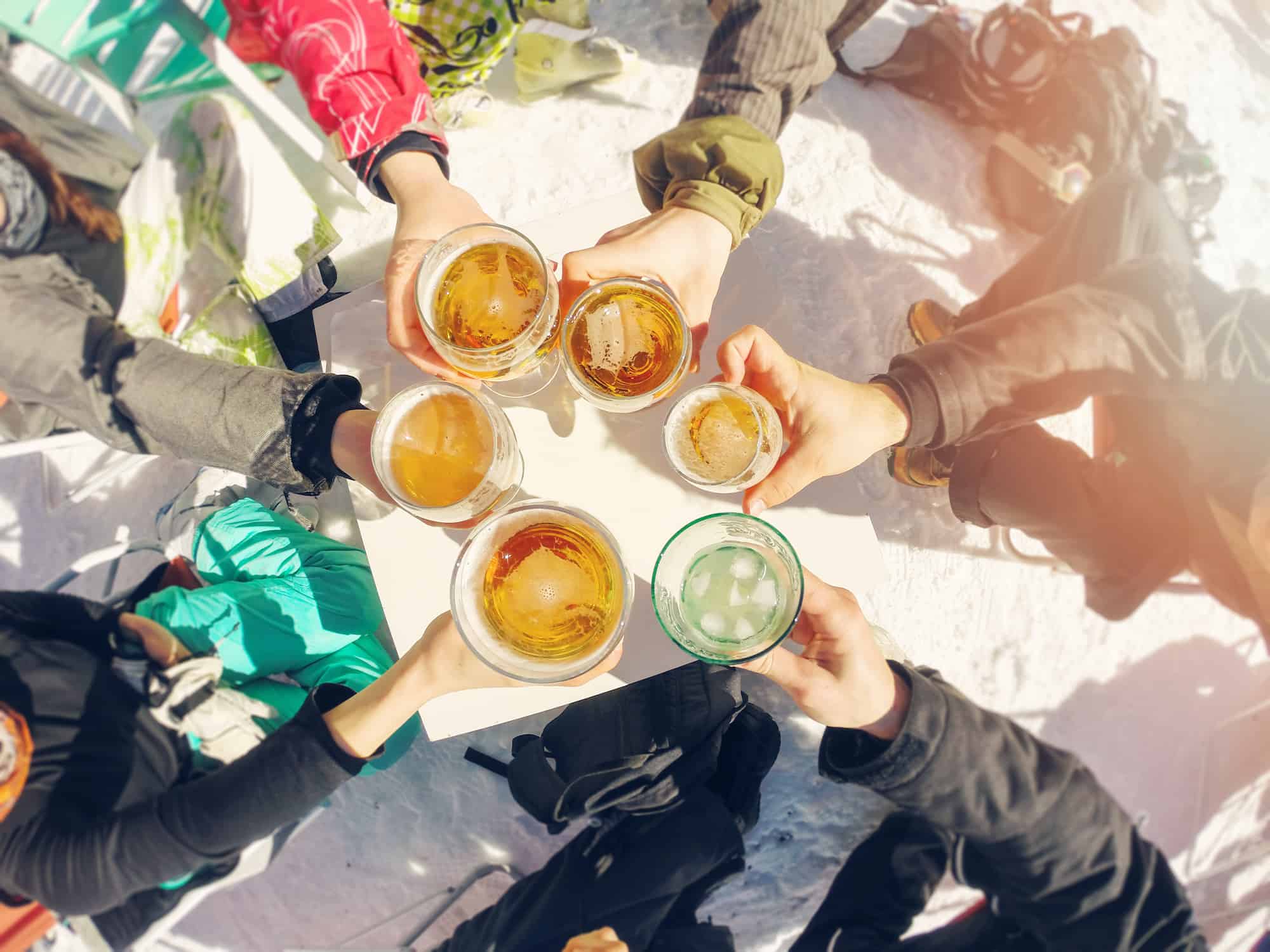 After, to say the least, an 'unusual' winter 2021, we're sure you're determined to make the most of your skiing holidays in 2022! Get your friends together, book your trip to Tignes and we'll make it our business to find you the best chalets so that your 2022 skiing holiday is the most memorable ever.
Chalet Banksy Tribute: bringing out the artist in you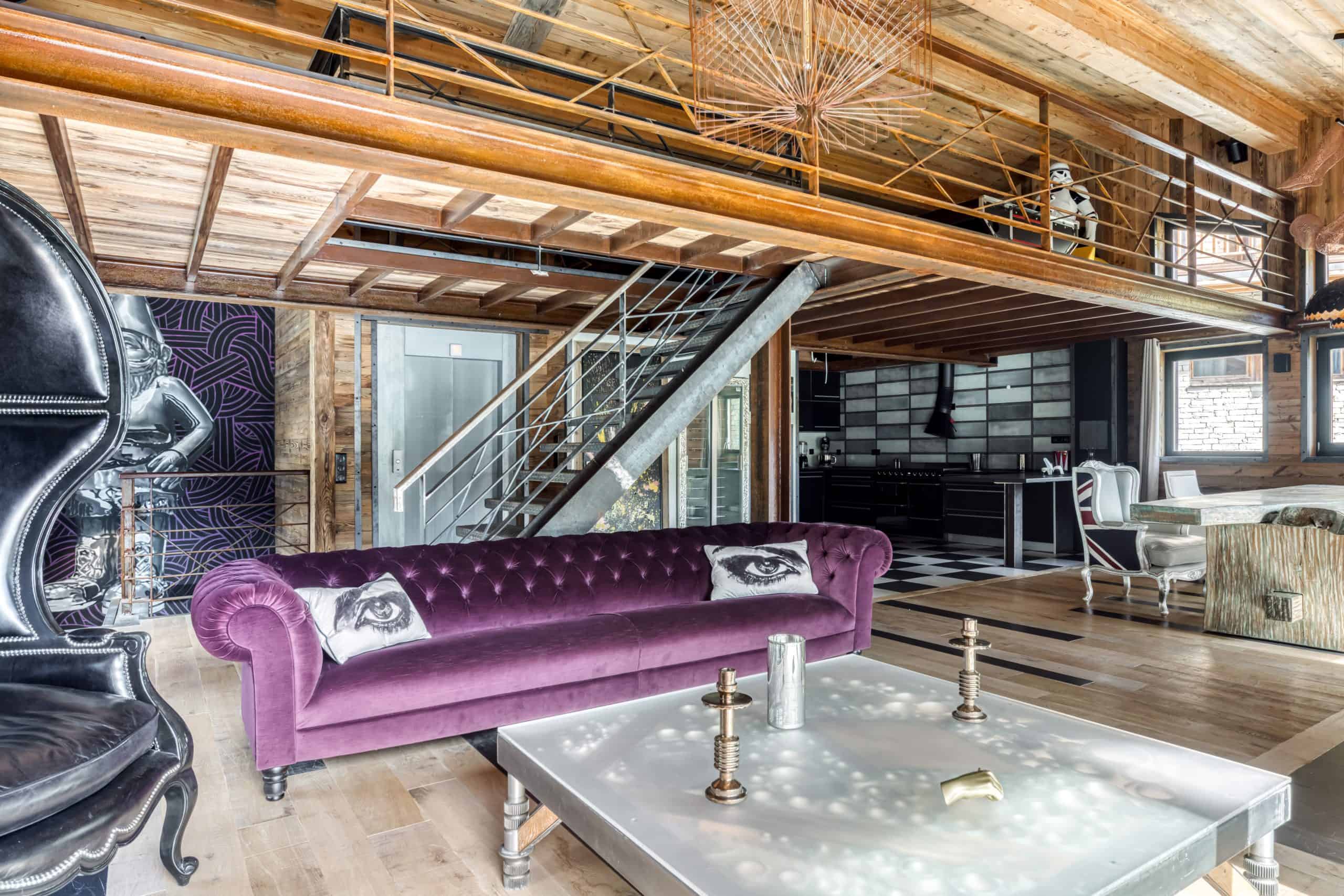 The clue's in the name! Chalet Banksy Tribute is a homage to the British street artist Banksy. Enjoy this Tignes Chalet with an offbeat decor, where you will see not only some of the artist's works dotted around the property, but also some pop culture references such as a lifesize stormtrooper straight from the set of the latest Star Wars. You and your friends can battle it out on the futuristic football table, or at vintage arcade games.
Perhaps the kitchen, and its range, would be your prefered playing field, cooking tasty treats for your friends' tastebuds. You could eat by the fireside or on the large wooden table with its mismatched pop art chairs, in front of the massive bay window that provides a breathtaking view of the snow-covered mountains.
Chalet Rock'N'Love in Tignes: a guaranteed hit!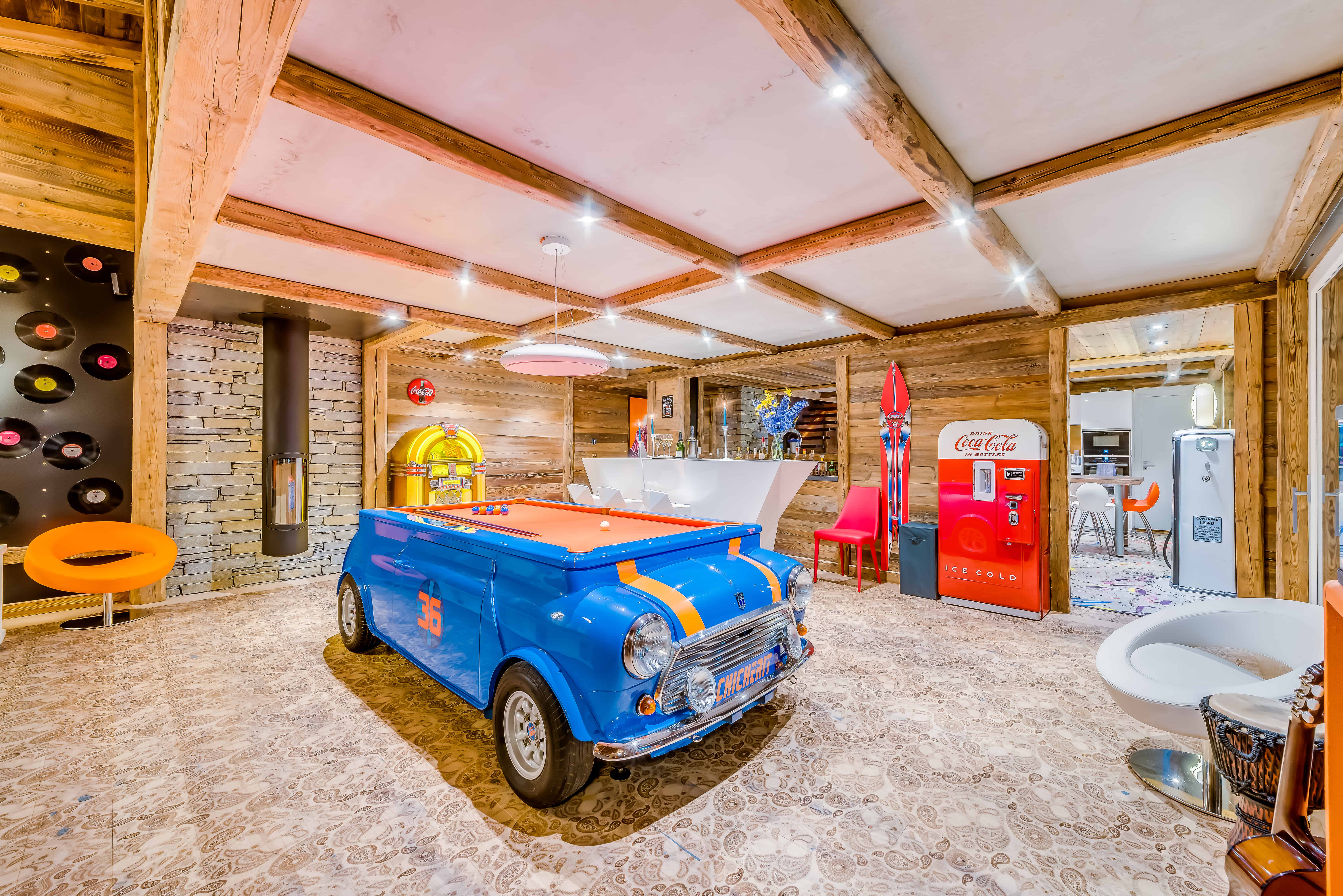 A group of friends, a 60s decor, a jukebox and a guitar: all of the ingredients you need for a cocktail of fun and friendship in this chalet. It might be in Tignes, but when you open the door to Chalet Rock'N'Love you'll think you've been transported to America in the 60s.
If you need to press pause between your jive and your jitterbug, the private pool, sauna, hammam, hydro jet massage bed and light therapy will help you recharge your batteries.
Sore feet after all that skiing and dancing? Time for a spot of mixology at the bar, relaxation by the fire or a quiet game of pool: there's no shortage of activities for you and your friends to enjoy in this chalet.
Chalet Tango: a reward for your exertions!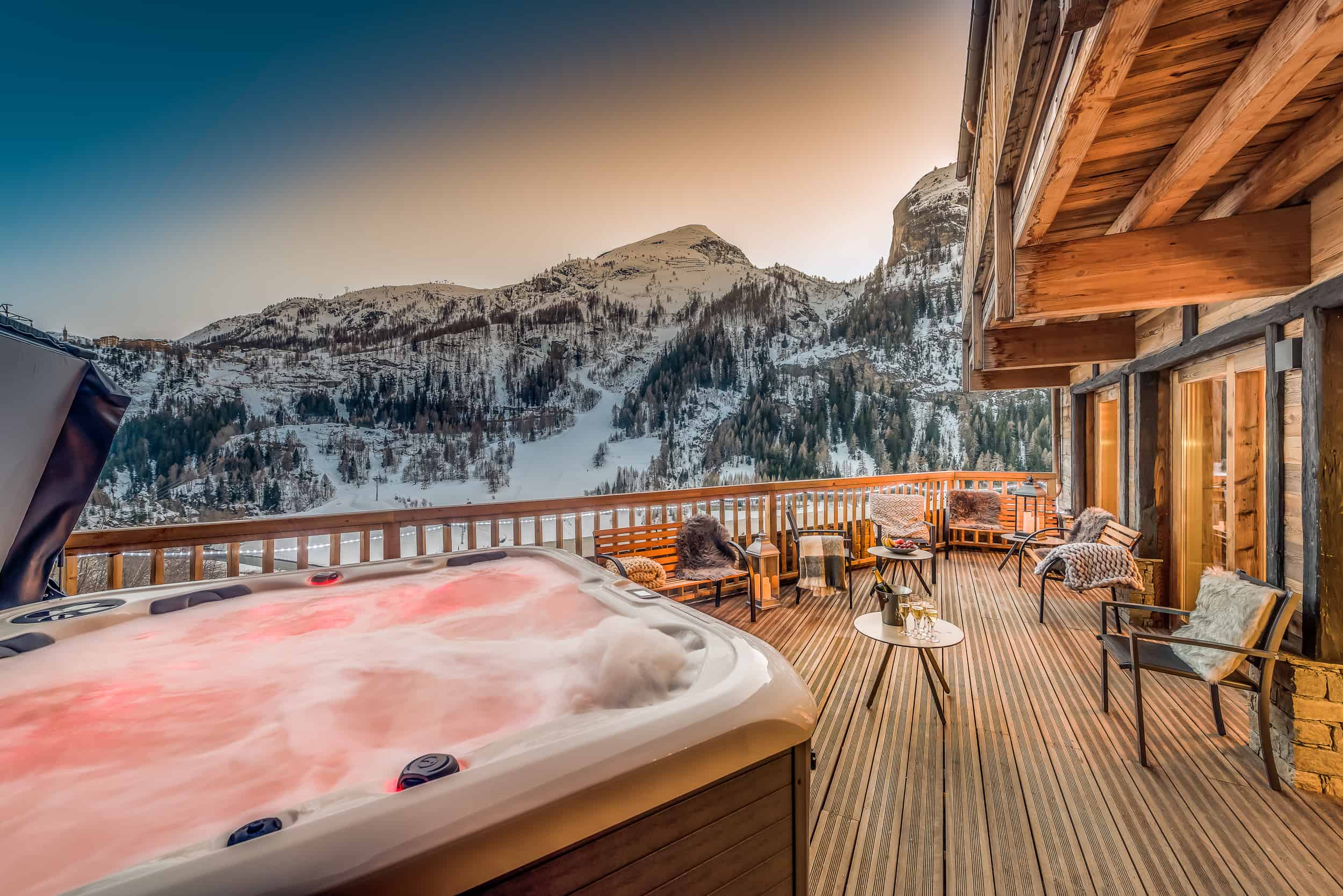 If you're hesitating between relaxing holidays at the spa after a long day's skiing, and more of a fun vibe with table football and pool after ploughing the powder, we have good news! Chalet Tango means that you and your friends won't have to choose when you book your 2022 skiing holidays!
Thanks to an aviation-themed decor, Chalet Tango will whisk you off to your dream holiday in Tignes. So get on board with your friends, you have your ticket for the private sauna and hammam, or terrace jacuzzi: total relaxation is your final destination!
Fun times with friends on your bucket list? Get a ping pong tournament going near the bar, or pour yourself a whisky on the rocks while enjoying a game of pool.
If you're looking for a holiday with friends that is out of the ordinary, book your stay in one of our luxury chalets in Tignes. Contact one of our advisors!