TOP 3 OF THE BEST CHALETS WITH INDOOR SWIMMING POOL IN TIGNES
What better way to round off a day in the mountains with a couple of logs burning in the fireplace after a few lengths in the luxury of an indoor pool? Here is a selection of Tignes chalets with a private indoor pool for you to enjoy. Luxury, peace and pleasure are the bywords for these 3 chalets that are available to rent this season.
3/ Chalet Monts in Tignes: a little gem with a private pool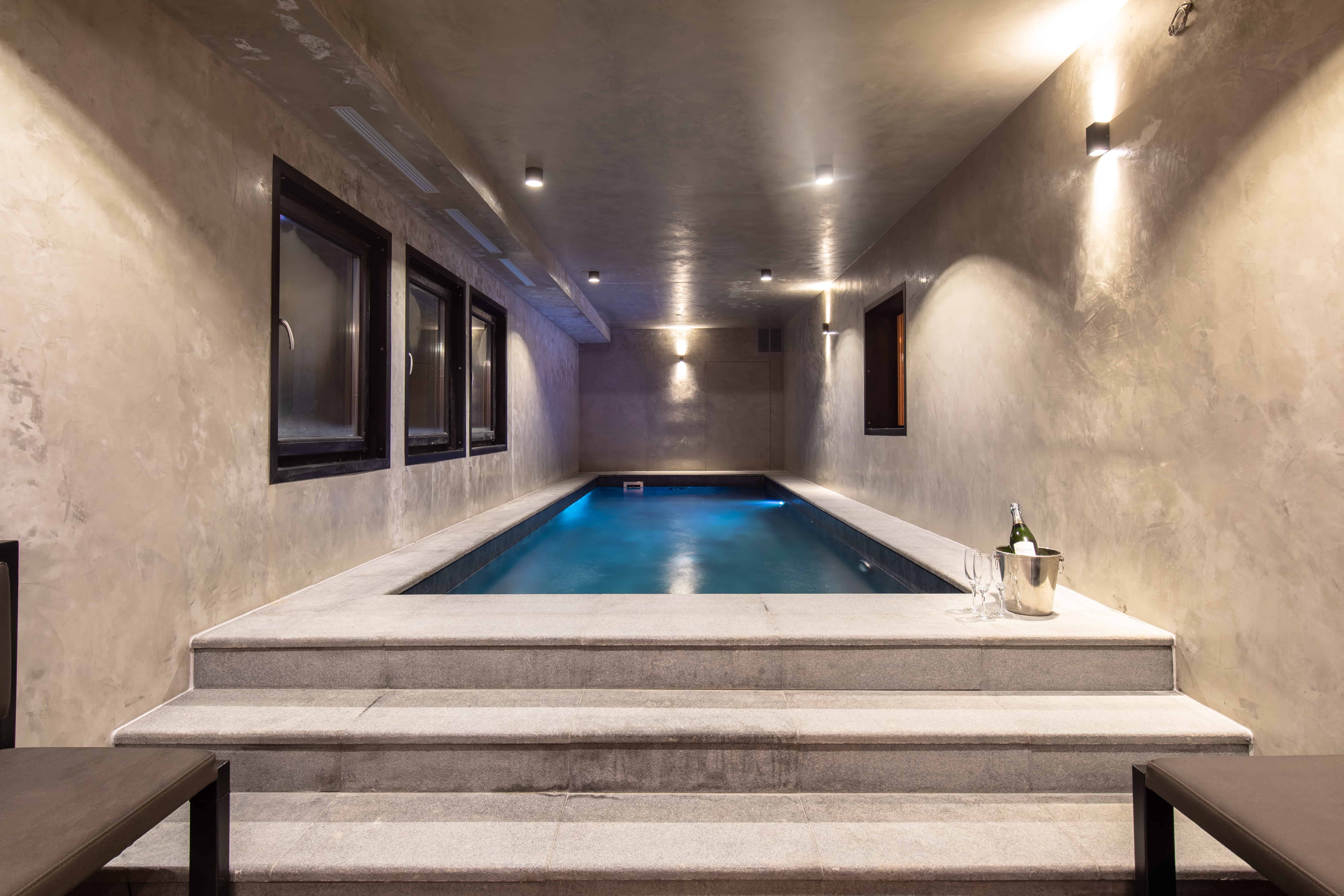 In the Chalet Monts, the mountain isn't just the view out of the bay windows. Sure, you can see the Mont Blanc summit from your terrace, but you also have chairlifts to use as sofas in the living room.
The mountain is everywhere in this luxury chalet in Tignes. After a day outdoors taking in everything the mountain has to offer, you'll be able to relax in its hammam, sauna and private indoor pool.
2/ Chalet Rock 'N' Love: a luxury stay in Tignes for music fans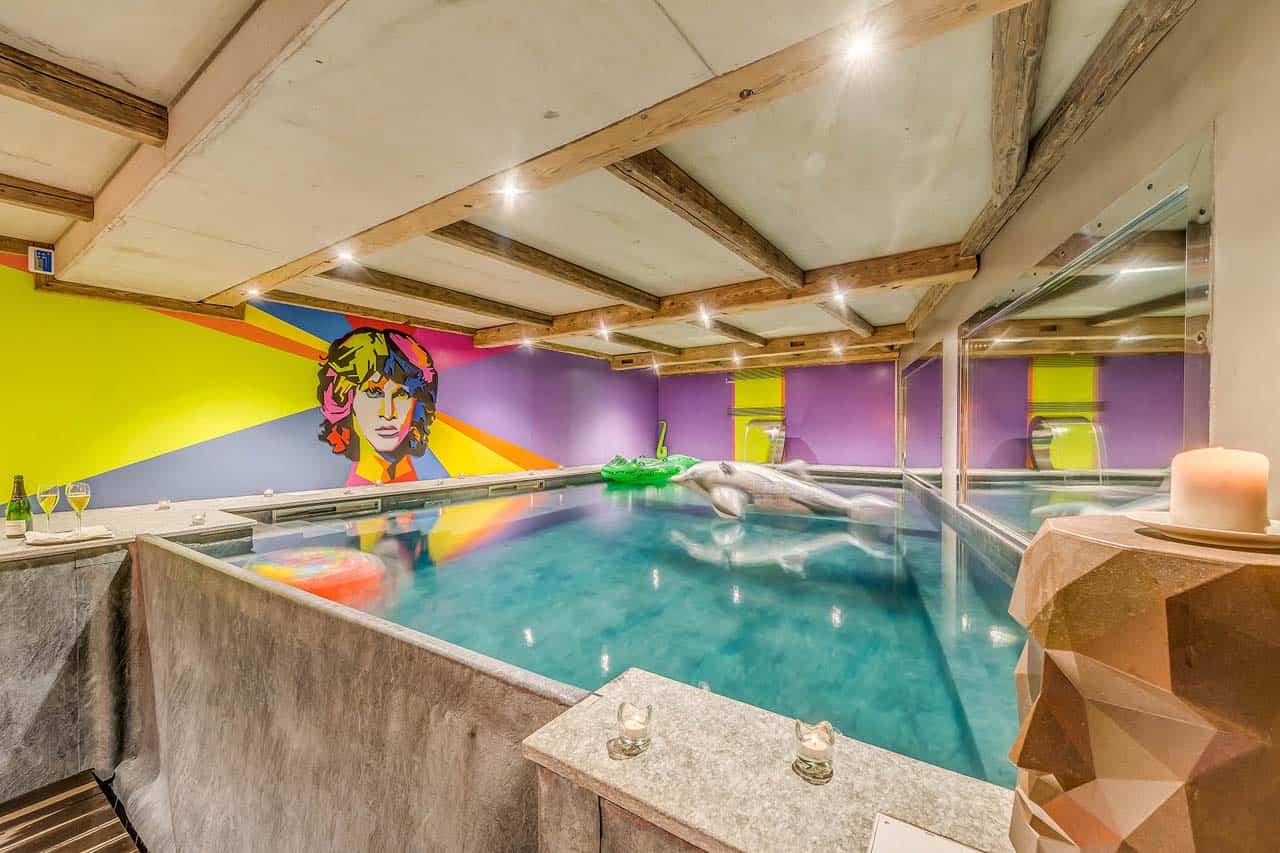 You can sleep in a vintage car, converted to a bed by the world freeride skiing champion. Or 'put another dime' in the genuine Wurlitzer jukebox and admire a collection of guitars signed by rock legends. Route 66 leads to Tignes and its snow sports, in this luxury chalet where you can 'Rock the Night Away'.
If it's relaxation you're after, the hydro jet massage bed, hammam, sauna, phototherapy and jacuzzi will prove that 'Heaven is a Place on Earth'. Not to mention the baths in the private indoor swimming pool, available 'Night and Day'.
See the Rock 'N' Love chalet in detail.
1/ Chalet Quézac: a world-famous chalet with a private pool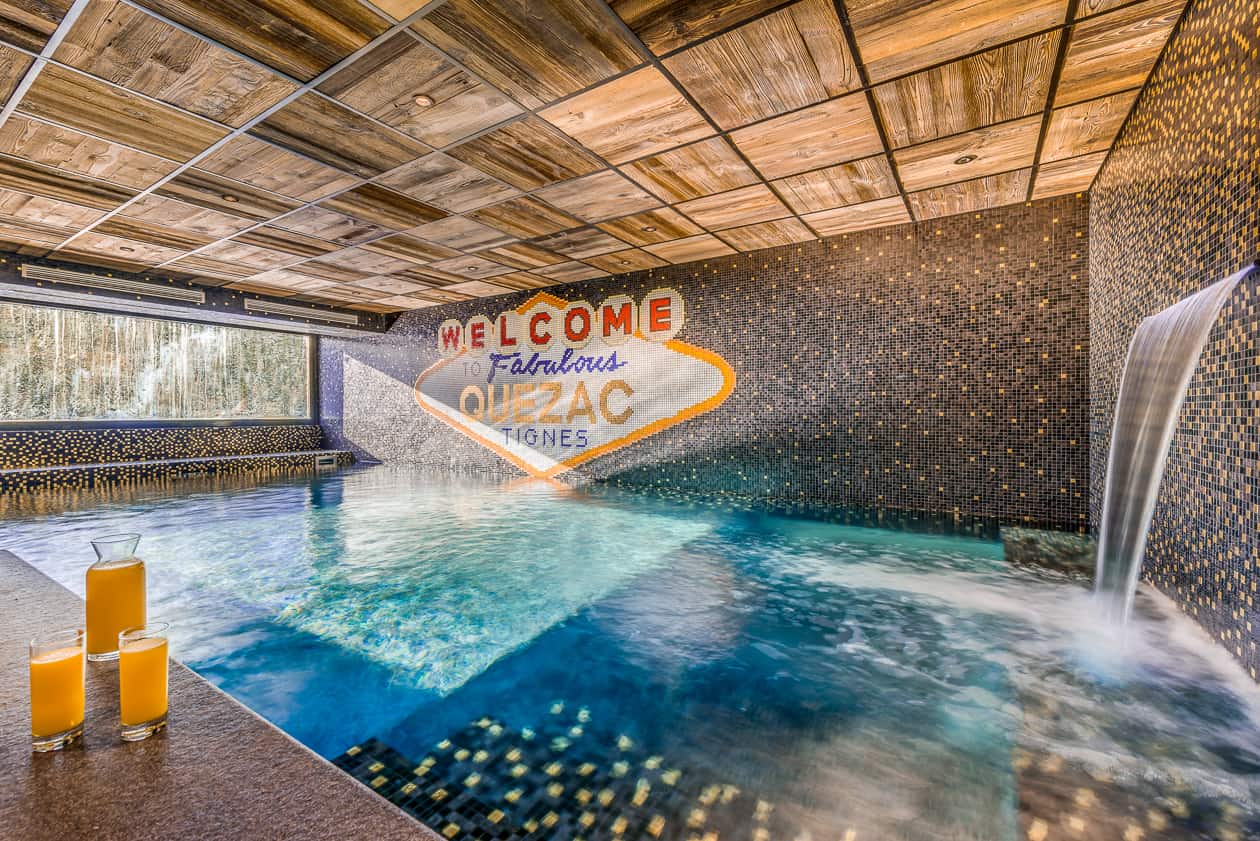 Elegance and excellence: these are the two terms that best describe this chalet with a private pool, and also the two qualities that earned it a place on the list of recipients of the prestigious World Ski Awards.
You can take in the breathtaking panoramic view (one of the finest in Tignes), the Alpine-style decor with a contemporary twist, wine cellar, deluxe kitchen, barbecue… But also play some pool, table football or table tennis, or just chill in the private spa on the terrace… Everything in this 600 m² chalet was designed for a fabulous stay.
Chalet Quézac in detail.
If you would like to see all of our luxury chalets with a pool in Tignes, Val d'Isère or La Plagne, feel free to contact one of our advisors!